Corporate
Catering
Kirkland,
Bellevue,
Seattle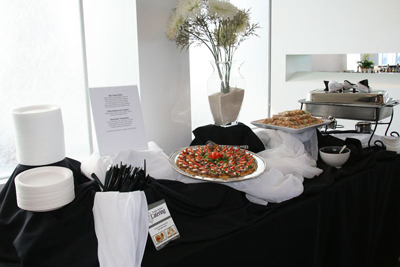 We are your catering experts in creating masterful gourmet cuisine for corporate and private client day events and meetings.
Our catering service has a reputation as the perfect choice for innovative menu when it comes to corporate catering in Kirkland, Bellevue and Seattle. Our corporate clients rely on us for the finest seasonally inspired menus beautifully tailored to accommodate both large and small day functions.
Whether your needs call for elegant plated dinners, buffet style, mix and mingle food stations or drop and go, our executive chef and his core team can create masterpieces featuring the finest cuisine with a remarkably artistic presentation and world-class detail-oriented service.
But even more than that, our services can:
Formulate a lasting impression on your clients, VIP's and guests
Boost your client confidence
Help build strong relationships with your clients and business partners
Ensure a distinctive and exceptional culinary experience
Call Design Perfect Catering to provide handcrafted cuisine delivered fresh to your event, on time and perfectly executed!
Breakfast
Catering
Kirkland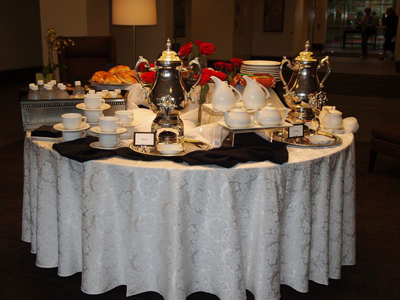 Nobody does breakfast catering in Kirkland, Bellevue and Seattle better than our masterful chef and his cheerful team!
We can set up for any type of event from the conference room to your backyard with a menu that simply couldn't get any tastier. Visit our on-site menu to supplement your food stations or to create your personal specialty buffet, and take special note on-site of the new celebrated additions complementing our extensive variety of dishes.
We have an experienced staff and event planner to help create the most important and tastiest spread of the day with breakfast catering services for special events in Kirkland, Bellevue and Seattle, such as:
Boardroom meeting
Wedding reception
Retirement party
Private gatherings - Bar/Bat Mitzvah, shower reception, new arrival celebration
Fundraiser or charity event
Tailgating brunch
Anniversary
Family reunions
The majority of our options focus on healthy foods – and some, like our delightful pastries, not so much! The choice is yours, or you can call us to assist you with a creative menu that will be sure to satisfy everyone's palate!
Call today for individualized planning and services.
Kirkland
Corporate
Catering
Services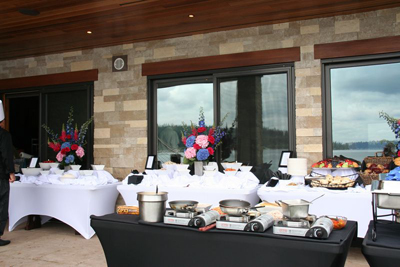 Our masterful chef has a reputation for his innovative recipes, start-from-scratch sauces, personal selection of fresh ingredients from local farmers, iconic presentation style, and preparation of exceptional gourmet cuisine.
Providing the very finest cuisine with artistic presentation and consistent creativity, our Seattle, Bellevue and Kirkland corporate catering services rank far above the mainstream for business events such as:
Boardroom brunches
Networking sessions
Staff meetings
Formal charity galas and fundraisers
Training seminars
Holiday parties
Retirement celebrations
Product launch parties
Awards and recognitions celebrations
From distinctive and elegant plated dinners or strategically located food stations for mixing and mingling, to brunch buffets, appetizers or simple drop and go, we provide personal attention to the finest details no matter how large or small the occasion.
Call Design Perfect Catering to help plan and execute your next distinctive event with a tailored menu that is a perfect fit for your occasion or theme. 425-467-8129